OUR SOFTWARE IS NOT MOBILE PHONE OR iPAD COMPATIBLE. PLEASE DOWNLOAD THE FREE MEANS TEST BELOW TO EITHER YOUR LAPTOP OR DESKTOP AND TEST IT THERE.
EZBankruptcyForms BANKRUPTCY SOFTWARE is updated for 2017 (matching the government form updates from April 1, 2016), will give you accurate results and save you a lot of time.
If you plan on filing for Chapter 7 bankruptcy, you shoud be
CERTAIN
that you qualify for Chapter 7 bankruptcy before you submit ANY paperwork to the court. This is done by filling out a form (or in some cases, TWO forms) that make up what is commonly known as the "Means Test".
The Means Test provided on the uscourts.gov website proves to be very complicated in an apparent attempt to discourage you from filing for Chapter 7 bankruptcy without an attorney. In fact, the first thing the government forms asks you to do is check either a box stating "The presumption does arise" or "The presumption does not arise", (without an explanation of what "The presumption" is).
EZBankruptcyForms has simplified that form below, with our "Free Means Test", which not only will clearly explain what "The presumption" is, but will more than likely simplify the form to a manageable 14 question survey about your income in relation to families of your household size in your state, and
GIVE YOU A DEFINITE UNDERSTANDING AS TO WHETHER YOU QULIFY FOR CHAPTER 7 BANKRUPTCY OR NOT.
We have posted this on our website as a way we can prove to you, for free, BEFORE YOU PUCHASE FROM US, that our forms are
1) current,
2) savable, and
3) auto-populate and auto-fill (two things that the free forms on the USCourts.gov site DO NOT).
Our "Free Means Test" is meant to be viewed and filled out in a program called "Adobe Reader", and filling them out with the "PDF Reader" programs first installed on a PC and Mac will not total properly. You can download and install a free version of Adobe Reader at Adobe.com.
The Free Means Test is NOT available for download to an iPad or mobile device. Please visit this site from a desktop or laptop computer, and you will be able to download there.
EZBankruptcyForms Review Avvo / EZBankruptcyForms Review / EZBankruptcyForms Award
Terms and Conditions
Contact Us
Site Map
Chapter 7 Bankruptcy Qualification
EZBankruptcyForms BANKRUPTCY SOFTWARE is updated for 2017 (matching the government form updates from April 1, 2016), will give you accurate results and save you a lot of time.

If you plan on filing for Chapter 7 bankruptcy, you shoud be CERTAIN that you qualify for Chapter 7 bankruptcy before you submit ANY paperwork to the court. This is done by filling out a form (or in some cases, TWO forms) that make up what is commonly known as the "Means Test".

The Means Test provided on the uscourts.gov website proves to be very complicated in an apparent attempt to discourage you from filing for Chapter 7 bankruptcy without an attorney. In fact, the first thing the government forms asks you to do is check either a box stating "The presumption does arise" or "The presumption does not arise", (without an explanation of what "The presumption" is).

EZBankruptcyForms has simplified that form below, with our "Free Means Test", which not only will clearly explain what "The presumption" is, but will more than likely simplify the form to a manageable 14 question survey about your income in relation to families of your household size in your state, and GIVE YOU A DEFINITE UNDERSTANDING AS TO WHETHER YOU QULIFY FOR CHAPTER 7 BANKRUPTCY OR NOT.

We have posted this on our website as a way we can prove to you, for free, BEFORE YOU PUCHASE FROM US, that our forms are
1) current,
2) savable, and
3) auto-populate and auto-fill (two things that the free forms on the USCourts.gov site DO NOT).

Our "Free Means Test" is meant to be viewed and filled out in a program called "Adobe Reader", and filling them out with the "PDF Reader" programs first installed on a PC and Mac will not total properly. You can download and install a free version of Adobe Reader at Adobe.com.

Download the Free Means Test Here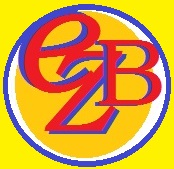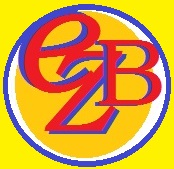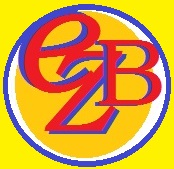 Terms and Conditions
Contact Us
Site Map
Reviews